Preschool Open Gym -Cancelled Monday 12/9

, we have rescheduled it for Thurs 12/12 from 10-11:30am. We also will have it on Fri 12/13 from 10-11:30am.
Please Check the Members Section of the Website for Extra Practice Schedule this week! There has been changes!
---
Please check the first tab to your left for Competiton Information and Extra Practices.
Also no open gym December 13th, Friday.
Please check the calendar for your teams' run through times! Thanks!
---
Create an account and register online! Submit a request for a class today!!!
---
Mornings with Mommy Classes and Daytime Open Gym Click Here!
---
Liberty Cheer, Gymnastics, & Dance!
Liberty is an all around Gym! We offer Competitive & Non-Competitive Cheer, Gymnastics & Dance. We offer tumbling classes, rec. gymnastics, cheernastic classes, cheer prep, jump, stunt, rec. dance, and more!
Liberty's Competitive All-Star Cheerleading Program offers training from Nationally Recognized coaches with several National Championship wins. We offer elite, innovative choreography for EVERY level and division. At Liberty we want your child to get the best possible training in whatever he or she chooses to train in! We believe in providing a strong moral atmosphere and offer positive role models. We believe in discipline and hard-work, but through our coaching, our athletes will learn lessons that will remain with them throughout their lives.
Competitive Cheer, Gymnastics & Dance builds character and confidence along with a great work ethic. Liberty has received numerous choreography awards and iEP Award as well. We look forward to our 8th season!
---
3390 N. Hwy 67
Midlothian, TX 76065
972-775-5323 or 469-285-1186
ashley@libertycheerallstars.com or text Carrie 972-322-8363
---
OPEN GYM EVERY FRIDAY Night Except for Midlothian Football Home Games. These are the dates of the Home games and the days we are closed for open gym: November 1st. Every other Friday we are open!!
Anyone can come! Please come in and fill out a medical release form. You can drop your kids off or stay. Same price for members and non-members.
6pm-8pm $10 a kid!
---
Check out Liberty's New Online Pro-Shop!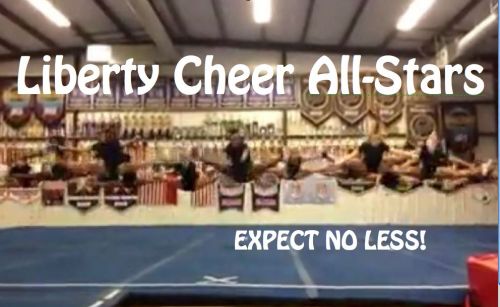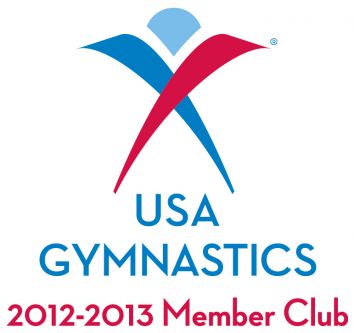 ---
Click on these videos below to view!!!
Justice- Our team with Special Needs!!