April 11th Liberty Cheer Tryouts! Please go ahead and do both online forms even if you are doing a private tryout.
Liberty Cheer All-Star Online Tryout Registration Form Click Here!
Liberty Cheer All-Star Parent & Athlete Online Code of Conduct Form Click Here!
Don't forget a copy of your Birth Certificate, a snap shot of your athlete, Medical Release Form, 2015-2016 Credit Card Authorization Form, Liberty Cheer All-Star Online Tryout Registration Form completed, Parent & Athlete Code of Conduct Online Form completed, and $25 to complete your registration! You can bring in the highlighted forms in after filling out the online forms and get your t-shirt early to avoid the crowd the day of tryouts!
Click Here for Tryout Times & Date!
2015-2016 Credit Card Authorization Form
You will just use your Liberty Handbook for reference and your Cost Agreement is not filled out until after tryouts and we have our meetings. All these forms are on the left component under All-Star Cheerleading Tryouts.
PROGRESSION WEEK IS HERE! CLICK HERE FOR SCHEDULE!
Progression week starts on a Wednesday. All-Star Cheerleaders are on a quick break on Monday, March 30th and Tuesday, March 31st.
Click the picture for a larger view!
---
Hello Liberty Families,
Saturday, March 28th 9:00am - 10:00am Youth L1 10:00am - 11:30am Justice 11:15am - 12:30pm ALL Gymnastics Team Members 12:30pm - 1:30pm Mini Prep L1 1:30pm - 2:30pm Senior L1 2:30pm - 3:30pm Sparklers & Firecrackers (together) 3:30pm - 4:30pm or until done - Anyone who could not make their team session time or could not make arrangements to come at a different team session can come during this time frame. Space is limited..please email me.
Thank you again for your understanding and I look forward to seeing you for photos!
Sincerely,
Thank You,
April Frailey & Liberty Staff
You can print out and bring to the session.
---
Liberty Cheer All-Stars, Gymnastics & Dance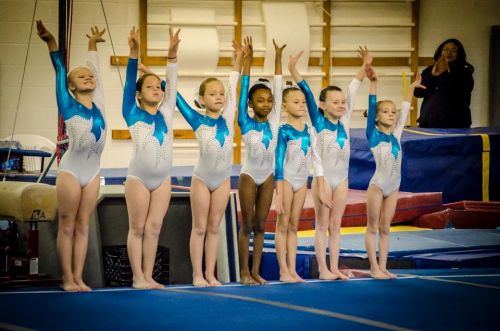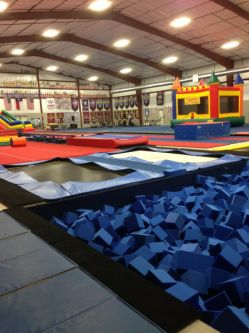 See Calender Tab for Dates- Preschool / Homeschool Open gym is on Wednesday's , 1-2:30pm , $5 per child.
---
Liberty Cheer, Gymnastics, & Dance
Liberty is an all around Gym! We offer Competitive & Non-Competitive Cheer, Gymnastics & Dance. We offer tumbling classes, rec. gymnastics, cheernastic classes, cheer prep, jump, stunt, rec. dance, and more!
Liberty's Competitive All-Star Cheerleading Program offers training from Nationally Recognized coaches with several National Championship wins. We offer elite, innovative choreography for EVERY level and division. At Liberty we want your child to get the best possible training in whatever he or she chooses to train in! We believe in providing a strong moral atmosphere and offer positive role models. We believe in discipline and hard-work, but through our coaching, our athletes will learn lessons that will remain with them throughout their lives.
Competitive Cheer, Gymnastics & Dance builds character and confidence along with a great work ethic. Liberty has received numerous choreography awards and iEP Award as well. We look forward to our 9th season!
---
3390 N. Hwy 67
Midlothian, TX 76065
972-775-5323 or 469-285-1186
ashley@libertycheerallstars.com